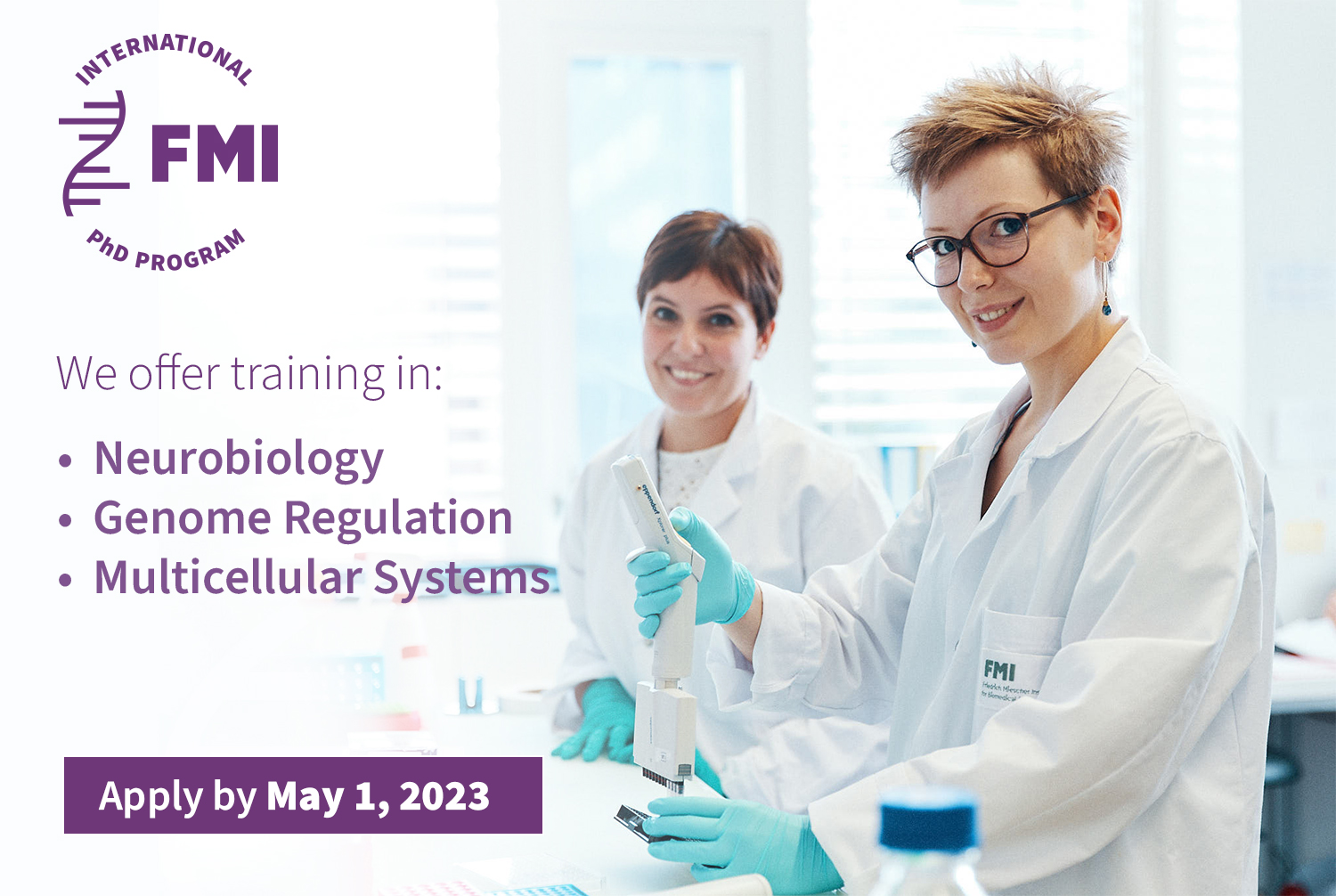 The FMI - Friedrich Miescher Institute for Biomedical Research -, an international leader in biomedical research, is now accepting applications for its PhD and MD-PhD programs.
The programs offer interdisciplinary training in the fields of Neurobiology, Genome Regulation and Multicellular Systems.
Important dates
Opening Spring 23 round: March 1, 2023
Closing: May 1, 2023
Interviews: June 2023
More details about the programs can be found here.