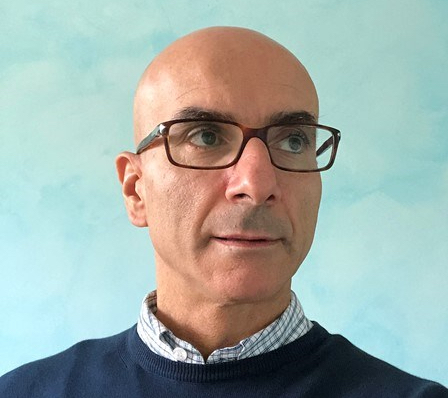 Ugo Cavallaro has won an ERA PerMed 2022 grant to support his research aimed at personalizing the treatment of ovarian cancer patients and aiding clinicians in the selection of the best treatment approach according to the specific molecular alterations of the tumor.  
ERAPerMed projects are international projects funded by the European Commission through national/regional organizations of participating countries to support research in the field of personalized medicine, through the integration of basic and clinical research, information technology, bioinformatics, as well as ethical, legal and social aspects of research. 
Ugo Cavallaro will coordinate an international team of scientists from Germany, Denmark and Spain.  
Ovarian cancer is an aggressive disease and, after an initial response to treatment, patients often relapse. The use of drugs inhibiting PARP protein has greatly improved prognosis of those ovarian cancer patients who carry specific mutations such as those in the BRCA1/2 or other genes involved in DNA recombination. However, PARP inhibitors may be effective also for the treatment of other patients, but new tools are needed to select patients who can benefit from these drugs. 
In this context, the consortium coordinated by Ugo Cavallaro will exploit state of the art in vitro models, such as 3D cultures of patient-derived ovarian cancer tissue, which fully recapitulate both the typical heterogeneity of ovarian cancer as well as the tumor microenvironment. Through a multi-omic approach the researchers will analyze the effects of PARP inhibitors on these personalized ovarian cancer models. The integrated analysis will enable to define key cellular mechanisms distinguishing responders and non-responders, thus identifying useful biomarkers for personalized therapy, selecting patients likely to benefit from this treatment. Thanks to the high-level clinical centers involved in the project, the biomarkers identified in the preclinical studies will be validated in ovarian cancer patients.  
By integrating innovative and interdisciplinary experimental approaches, this project will contribute to increasing the number of patients who will successfully undergo PARP inhibitors-based personalized treatment.
Congratulations Ugo Cavallaro!