Back to list Jun 07, 2022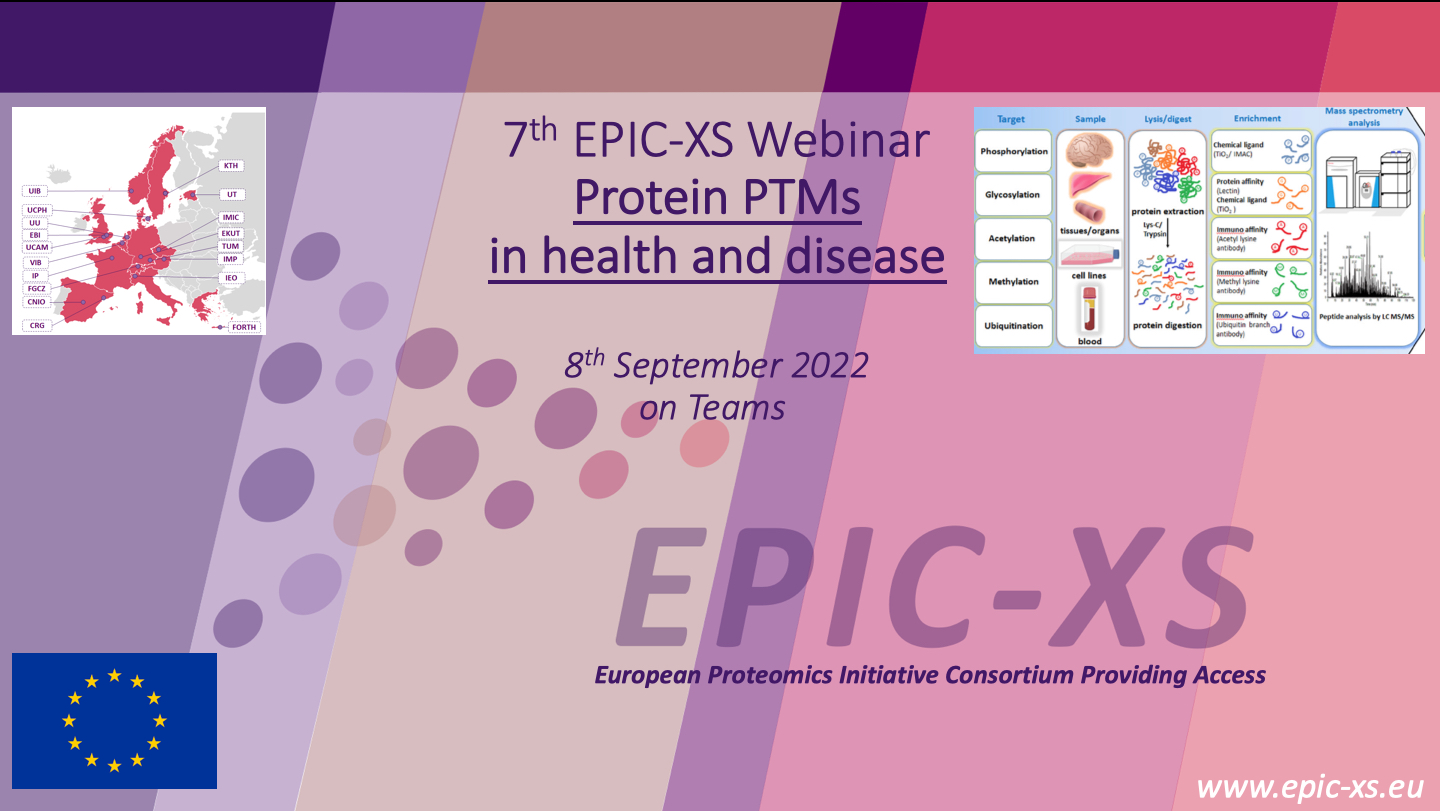 On 8th September 2022, the 7th EPIC- XS Webinar entitled on Protein Post-Translational Modifications (PTMs) will take place.
The European Proteomics Infrastructure Consortium providing Access (EPIC-XS) consists of a unified network of experienced access providers and research groups who share a common goal: to facilitate the development and sustainability of proteomics exploration to all life science researchers within the European Union. The initiative is coordinated by the Utrecht University.
The Webinar will include:
A series of talks on advances on biochemical and analytical strategies to expand the annotation of protein-post translational modifications (including novel modification and the analysis of proteoforms), as well as the application of theses novel workflows to dissect the role of specific PTMs in the context of cell homeostasis and/or diseases
A final round table that will focus on current perspective and challenges in the field of modification proteomics.
The past 2021 Webinars were a great success; don't miss the event and join the 7th EPIC-XS Webinar on protein PTM analysis!
Registration is free and open until 1st Sept 2022, click here to sign up.
For more information, visit the EPIC-XS website and follow EPIC-XS on Twitter.
EPIC-XS has received funding from the European Union's Horizon 2020 research and innovation programme, under grant agreement No 823839.