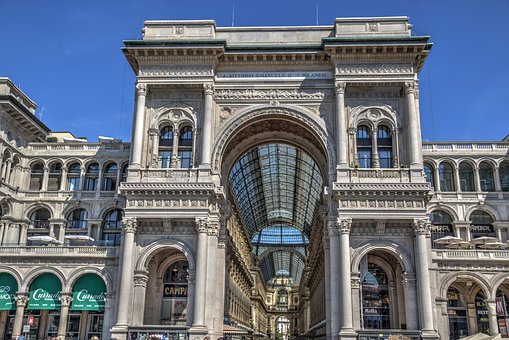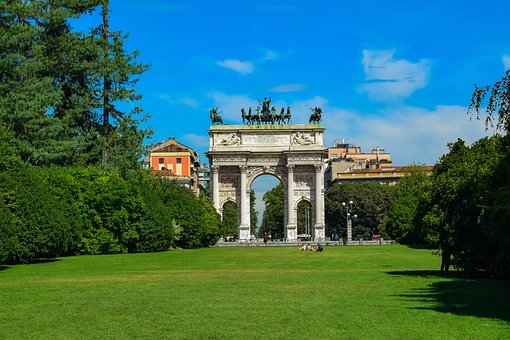 Milan is known as the financial capital of Italy, the city of fashion, a place where you can find any sort of entertainment, plenty of cultural and social activities.
Milan will surely offer a wide range of options that can satisfy any kind of needs and taste. In such a big city you can find fancy restaurants and the local trattoria. Most of the bars and pubs offer aperitivo, the Happy Hour, between 7.00 pm and 9.00 pm when drinks are less expensive offered a accompanied by a warm and cold buffet.
Milan is also known for the biannual Fashion Week and for annual Salone del Mobile, the most important industrial designer event of Europe. During these events Milan is full of people from all over the world, many districts of the city are closed to the traffic and become pedestrian zones where buildings are opened to show exhibitions and events.
In the last few years, many districts of the city have been transformed by development projects, such as the new neighborhood City Life or Fiera Milano that hosted Expo 2015. DEO is within a new neighborhood which has undergone a deep transformation in the recent years, due to the opening of Fondazione Prada nearby, which hosts a museum of modern art and a bar/restaurant with a terrace offering a wonderful view of the city.  
Milan has a good public transportation system, which is entirely  operated by ATM (Azienda Trasporti Milanesi). Furthermore, in Milan the majority of the attractions are very close to each other, so you can choose to visit and travel around the city by bicycle, benefit from the bike mi service, mobike or by motorbike.
Intern Nation website and Life in Milan offer some information on how fully enjoy your stay here!